General Criteria for Abstract Submission
Please review the conference topic categories before submitting your abstract.
A person could be presenting author for a maximum of two abstracts.
Abstracts may be submitted for oral or poster presentations.
Abstracts must be submitted online through this website only (www.anec.ansnet.org). If you find any issues submitting your abstract through the online tool, please contact the Technical Secretariat using this email abstracts.anec8@ansnet.org .
The presenting author(s) of the accepted abstracts must be a registered participant.
Only abstracts of authors who meet the abstract submission deadline, and have followed the submission guidelines and have at least one author registered will be selected for inclusion in the Book of Abstracts and presentation.
Submission of an abstract signifies your acceptance for the abstract to be published in all printed material of the conference.
Abstracts must be written and submitted only in English.

Conflicts of Interest / Disclosure: Authors of works submitted for presentation must disclose both financial and non-financial conflicts of interests e.g. include an acknowledgement of funding sources of commercial nature and/or consulting or holding of significant equity in a company that could be affected by the results of the study.
Abstract must be original and should NOT have been submitted or presented at any other scientific programme or conference.
Authors are NOT permitted to submit an abstract on work that has previously been published. If additional data or research is added to a previously published work the abstract could be accepted.
Abstract Contents

Before you begin, please prepare the following information:
Presenting author's contact details

Full first and family name(s).
Authors' names must be in Title case (e.g., Frank. E.A. Hayford)
Email address for presenting author
Affiliation details: Department, Institution / Hospital, City/State (as appropriate), Country
Co-authors' details

Full first and family name(s).
Authors' names must be in Title case (e.g., Frank. E.A. Hayford).
Affiliation details: Department, Institution / Hospital, City/State (as appropriate), Country
The presenting author's name should be underlined.
Abstract title – Not longer than 30 words, and must be in UPPER CASE
Abstract text: Limited to 300 words, excluding key words.
Arial, font size 12. We recommend using word-processing software for editing your abstract and counting the number of words. Use standard abbreviations for units of measure.
Other abbreviations should be spelled out in full at first mention, followed by the abbreviation in parentheses.
Abstracts text should clearly state:

Introduction/Background
Methods
Results
Conclusions
Key words (4 –5)
The structured abstract should not include subheadings, other than those indicated above
NO references are needed
The structured abstract should NOT include tables or figures
After Submitting
No alteration of the abstract can be made after July 15, 2018 at 23.59 GMT.
All communication about the submitted abstract will be sent via email to the presenting author
An email will be sent to

Confirm receipt of the abstract
Notify if the abstract is accepted or rejected by (July 31st, 2018)
Confirm if the abstract is accepted for oral or poster presentation
Give presentation criteria for oral and posters

The abstract will be submitted under the complete acceptance of all of the above criteria. The Scientific Committee reserves the right to reject any abstract, if it is not adapted to any of these criteria
Please see sample abstract: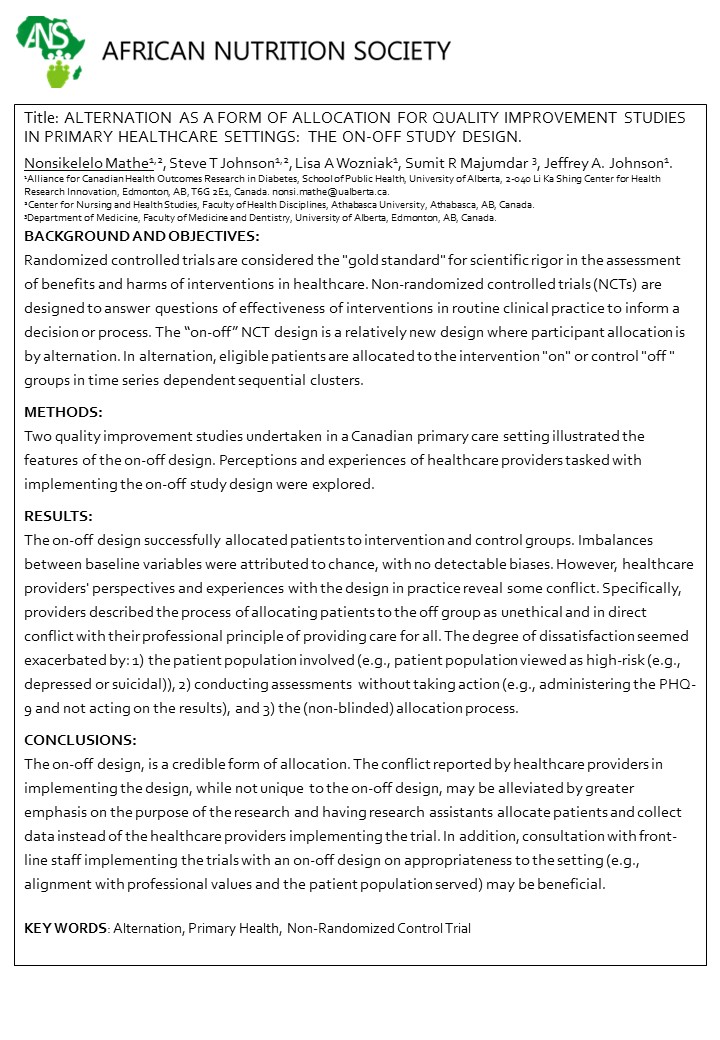 Outline for Abstracts
Individual/Research abstracts, Workshop or Symposium abstracts are all welcome. Abstract may be presented as one of three kinds as described below.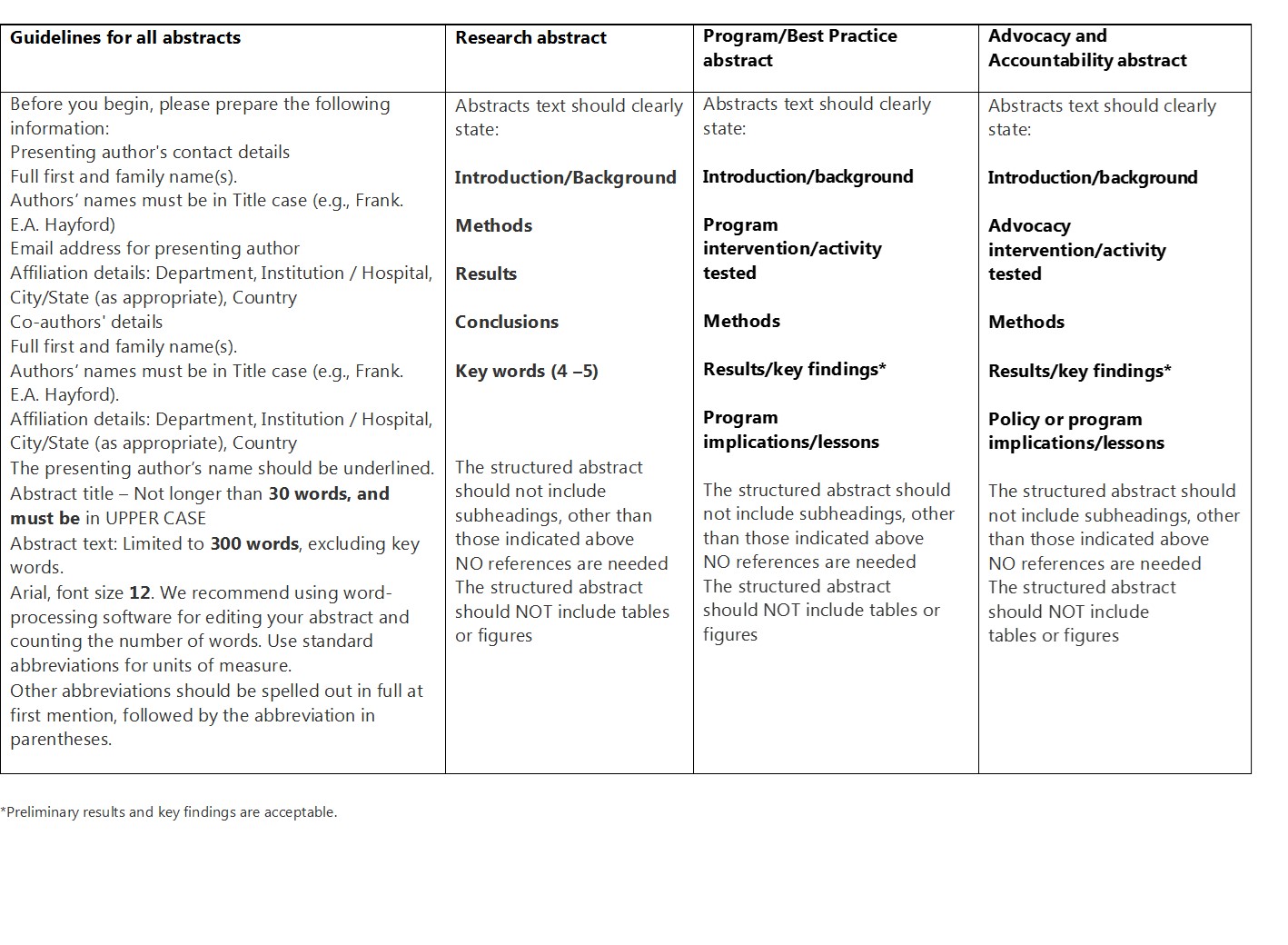 How to Submit the Abstract Online – Online Process Using Open Source
How to Submit Electronically
All abstracts shall be submitted through Conference website, www.anec.ansnet.org . Please register (create an account) or login first to continue.
All abstracts should be submitted before or on the Abstract Submission Deadline: July 15, 2018 11:59 GMT.
Please submit your abstract here.
If you encounter any difficulties during the submission process or for further information regarding abstract submission via website, please contact the Technical Secretariat by e-mail abstracts.anec8@ansnet.org indicating in the subject: ANEC VIII 2018.
Making Changes to Your Draft Abstracts
The submission form, which is accessible from the link above allows you to save your abstract as a draft in order to make changes when necessary.
Please note that abstracts must be SUBMITTED before or on the deadline date in order for it to be sent for review.
Before you click the SUBMIT BUTTON make sure you have checked and made all your corrections.
IMPORTANT: Once you have submitted your abstract via this website, check that you have received a confirmation e-mail.
If you do not receive any confirmation within 24 hours of submission, please send an e-mail to: abstracts.anec8@ansnet.org .
After Submitting
· You will receive an auto confirmation.
· Authors should expect to hear of the outcome of their submission within four weeks after the submission deadline.
· Please NOTE that Abstracts will only be considered if they have been prepared and submitted as per the instructions above.
· The printed conference programme containing all accepted abstracts will be distributed at the registration desk at the conference
Notes
Guidance on how to create an account and submit an abstract can be found at this link: http://www.anec.ansnet.org/index.php/anec/anec8/announcement